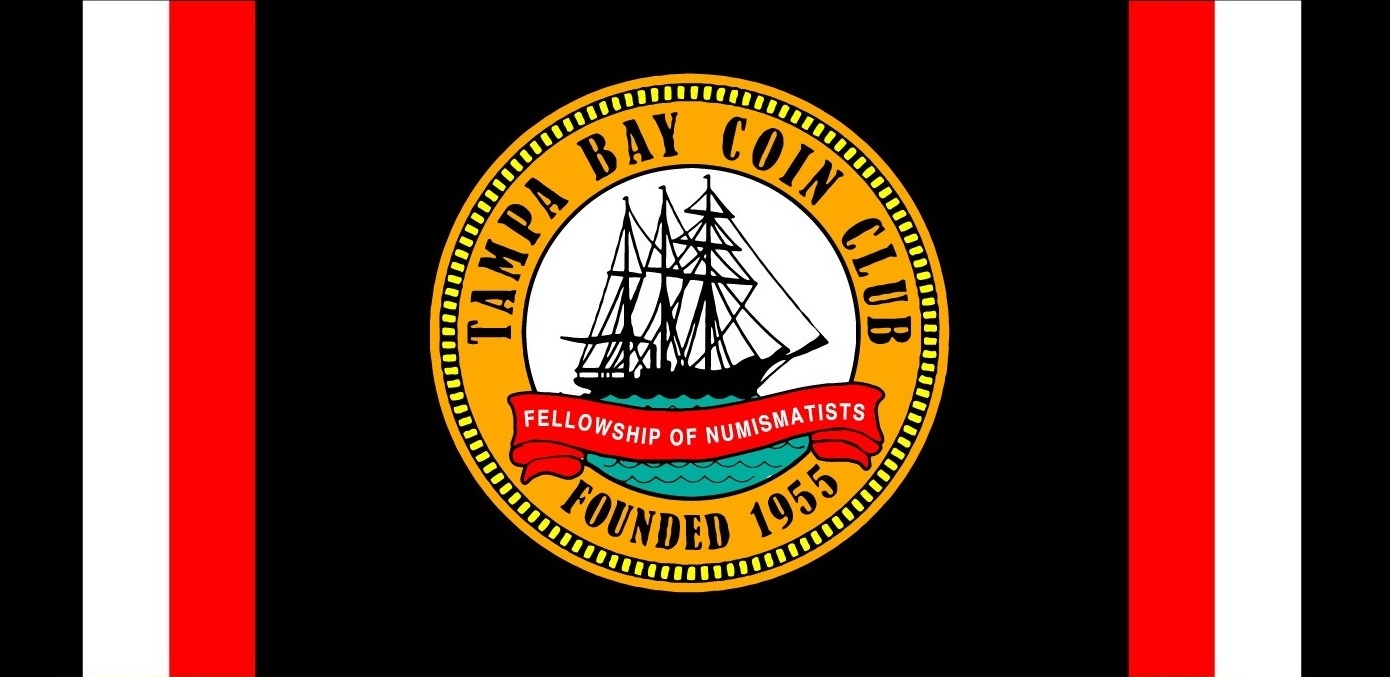 TBCC AUGUST 2022 GENERAL MEETING MINUTES
August 9th, Tuesday, 2022 Tampa Bay Coin Club meeting
7:00pm Pres. Steve T. started off the meeting
Attendance: 34
Pledge of Allegiance
A moment of silence for Mark Trout
5 members collected their Aug. birthday gifts (surprise coin)
Discussed by Pres. Steve T.

Vote for club officers in November
Christmas banquet in December
Need for Presentation speakers
Q & A with the members

Rick S. read last months club meeting minutes
Tracy T. read the club's financial report .He also spoke with members about their submission of coins to the club's auction with the TBCC website being a easy avenue.
Members gave their views on the matter.
Inge T. Started the 50/50, winner Rick S. with $61
Inge T. Started the Valentin door prize with winner David G. winning a Silver Eagle in U.S. Mint box.
7:15pm Break
7:35pm Auction started by Al O.
7:55pm Auction ended. Raffle for Canadian Silver Maple Leaf coins conducted by Alan L.
8:05pm Silver Eagle raffle ended. Meeting adjourned.