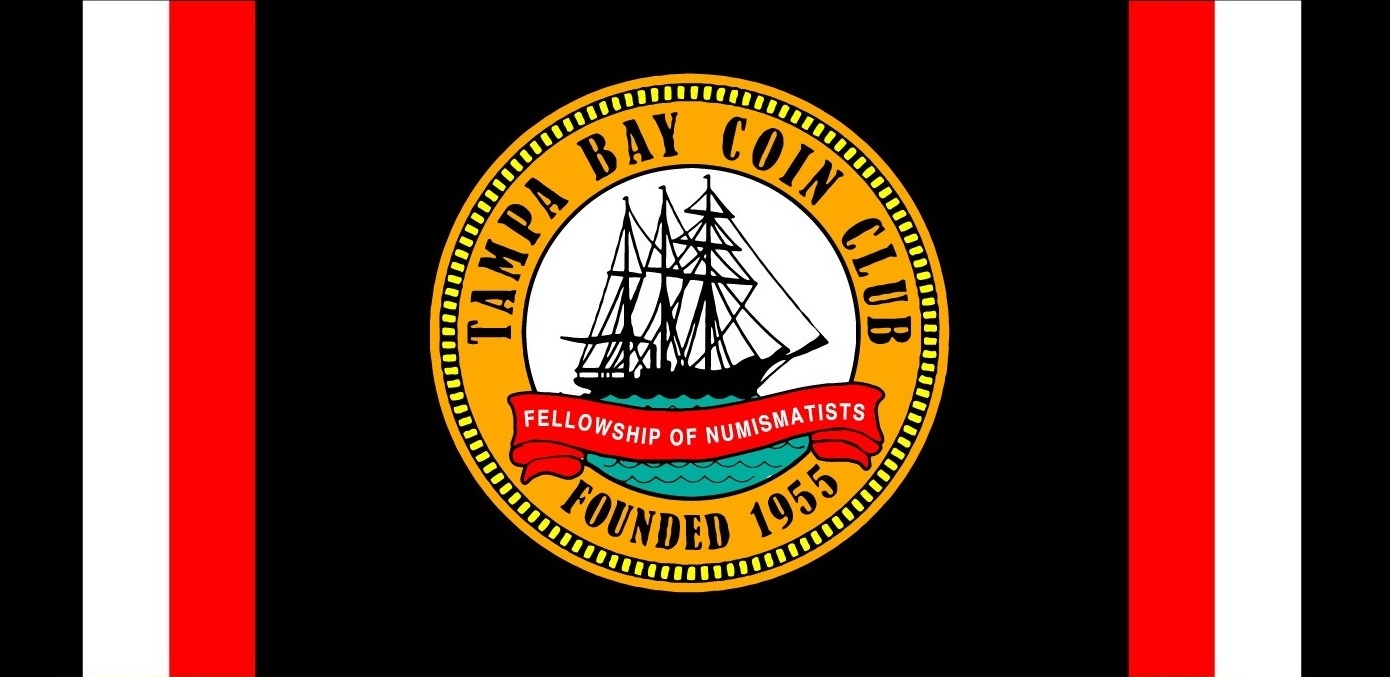 TBCC JULY 2023 GENERAL MEETING MINUTES
July 11th, Tuesday, 2023 Tampa Bay Coin Club meeting
7:00pm Pres. Al O. started off the meeting
Attendance : 40
Pledge of Allegiance
2 new members 3 Visitors
1 members collected their surprise birthday coins
Pres. discussion with the members on :
F.U.N. summer show starts this week ( July 13 – 15)
St.Pete/Clearwater show July 29
Brandon show Sept.29
Next swap meet in Oct.10
Benefits of club membership and a need to raise yearly fee to $20 next
year.
Next TBCC show on Nov.11. 46 tables so far spoken for.
Dennis K. provided small booklets containing The Declaration of Independence
and U.S. Constitution for the price of $2.
Rick T. gave a short presentation of a update on his past purchase of a Stone
Mountain commemorative. It was certified by PCGS as genuine with a AU 50
grade. This was PCGS second highest example of this coin with a FLA stamp and
number. Next meeting we'll be privileged to see the coin again, but slabbed.
Michael K spotted 2 counterfeit coins at the last Collectorama Coin Show.
Coins were a 1941 Mercury dime and 1909 S Indian head cent.
Rick S. read the Secretary's report

Tracy T. read the Treasurer's report

50/50 conducted by Rick T. Winner Craig L

The Valentin Door Prize winner: Paul L , with a Silver Eagle in box

Auction ended followed by the Silver Coin raffle with a mix of Peace dollars
and Silver Eagle conducted by Alan L. 
8:10pm Raffle ended. Meeting adjourned