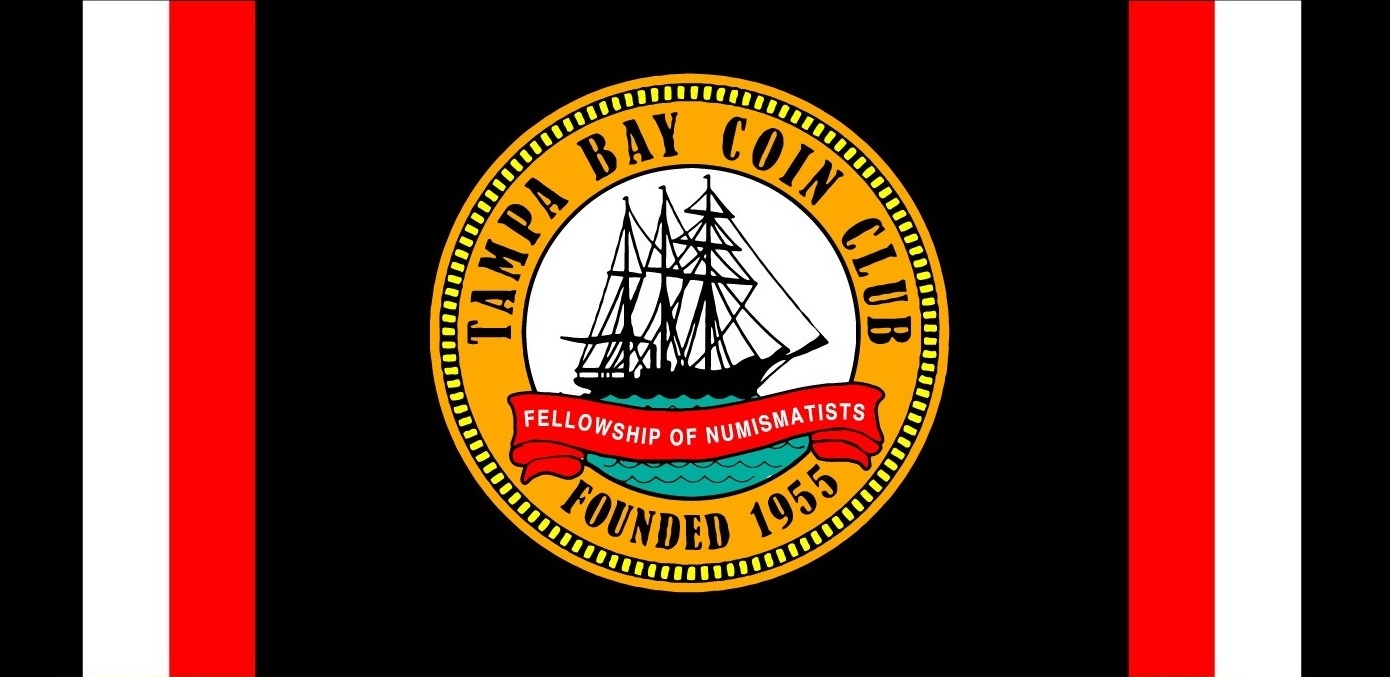 TBCC MARCH 2022 GENERAL MEETING MINUTES
March 8 Tuesday, 2022 Tampa Bay Coin Club Meeting
Attendance : 40
7:00pm Pledge of Allegiance
Michael Katich sang America the Beautiful accompanied
by the members.
President Steven T. started off the meeting with introductions
of new club members, Chuck and The Stevens.
March birthdays : Dana, Andrew, Pete, and Debbie. All
received a 1955 Roosevelt silver dime.
Rick S. read the Secretary's report of last month's meeting.
Tracy read the clubs financial report. Also a Super Raffle of
a Gold coin was discussed with the members , receiving
many good comments and thoughts between the members and
the Board. Further discussion will be conducted at the next
Board meeting on April 7 .th
Al O. spoke of the next Holiday dinner in Dec. being catered
from a Local Spanish restaurant and having it here at the club.
7:25pm Inge T. started off the 50/50. Winner : Rich Schemitsch with
$53.
Bill Highfield was awarded a Silver Eagle from the Valentin
Door Prize.
7:30pm Al O. started off the Swap meet.
8:05pm Swap meet ended. Al. L and Kurt M. started off the Silver
Eagle/Bullion coin and Peace Dollar raffle.
8:15pm Raffle ended and meeting was adjourned.